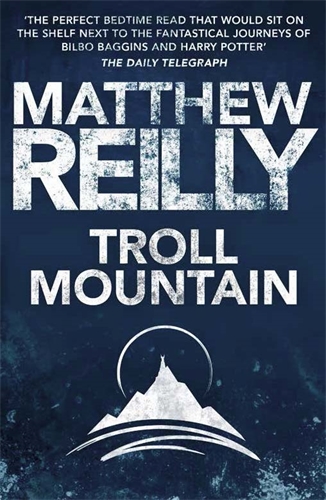 AVAILABLE IN PAPERBACK
A DANGEROUS WORLD
When his sister falls ill to a deadly disease, a brave teenaged hero named Raf discovers that the trolls of Troll Mountain possess an elixir that will cure the terrible illness.
A SINISTER MOUNTAIN
And so Raf embarks on a heroic quest: to penetrate the dark lands of the trolls and get to the highest, most securely-guarded tower of Troll Mountain.
THE JOURNEY OF A HERO
Only one thing stands between Raf and the object of his quest: an entire mountain full of trolls.
'The perfect bedtime read that would sit on the shelf next to the fantastical journeys of Bilbo Baggins and Harry Potter.' – The Daily Telegraph