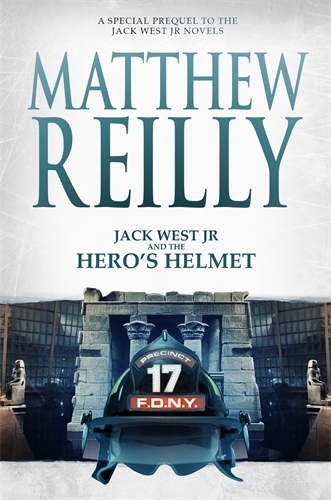 JACK WEST JR AND THE HERO'S HELMET
Before you read The Four Legendary Kingdoms, find out more about Jack West in the new short story from Matthew Reilly, The Hero's Helmet. 
Jack West Jr. Adventurer. Scholar. Warrior.
He is known for his cool head under pressure . . .
. . . and also for the battered fireman's helmet he has worn throughout his adventures.
This is the story of how he got it.