ABOUT MATTHEW REILLY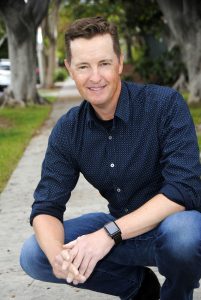 Born in Sydney in 1974, Matthew Reilly has sold over 7.5 million copies of his novels worldwide. He is the author of over a dozen novels and novellas. They include:
Contest, Ice Station, Temple, Area 7, Scarecrow, Hover Car Racer, Hell Island, Seven Ancient Wonders, The Six Sacred Stones, The Five Greatest Warriors, Scarecrow and the Army of Thieves, The Tournament, The Great Zoo of China  and Troll Mountain.
Short stories: Time Tours, The Mine, Altitude Rush, The Rock Princess and the Thriller Writer, The Dead Prince  and Roger Ascham and the King's Lost Girl.
SELF-PUBLISHING
Following rejections from all the major publishers, Matthew famously self-published Contest in 1996, printing 1000 copies. He produced a big-budget-looking novel which he sold into bookshops throughout Sydney, one shop at a time.
'I knew Contest had the goods,' Matthew said, 'and I just wanted to get it noticed. I knew that publishers checked out bookshops so that's where I needed my book to be.'
In January 1997, Cate Paterson, then a Commissioning Editor from Pan Macmillan Australia walked into Angus & Robertson's Pitt Street Mall store and bought a copy of Contest. She tracked Matthew down through his contact details in the front of the book. Interestingly, those original self-published editions of Contest have now become much sought after collectors' items. One recently sold on eBay for $1200!
Cate was thrilled to find Matthew working on his next novel, Ice Station. Based on Contest and the first few chapters of this new novel, she signed Matthew for a two-book deal with Pan Macmillan Australia.
ICE STATION IS RELEASED
Published in late 1998, Ice Station was an instant hit, delivering a new style of action thriller to Australian readers. It was snapped up by major publishers in the US, UK and Germany.
Matthew Reilly: 'Ice Station was a direct response to Hollywood action movies. I figured that when you make a movie, you are limited by your budget. Put simply, it costs big dollars to make big action scenes. But when you write a book, you can create the wildest and biggest action scenes you like and it doesn't cost you a cent. The only limit is the limit of your imagination!'
BESTSELLERS
Scarecrow and the Army of Thieves was the biggest-selling fiction title in Australia in 2011. Three more of Matthew's books have been the biggest-selling Australian titles of their years of release: Seven Ancient Wonders (2005), The Five Greatest Warriors (2009) and The Tournament (2013).
MOVIE DEALS
Paramount Pictures optioned the film rights to Ice Station but never made it.
Walt Disney Pictures bought the movie rights to Hover Car Racer, while the book was still in manuscript form. Several screenplays were written, but the film was not made.
ABC US Network Television optioned the rights to the Jack West series of books (Seven Ancient Wonders, The Six Sacred Stones and The Five Greatest Warriors) for a TV series put together by ABC US Studios. The producer is the powerhouse Mark Gordon (SPEED, GREY'S ANATOMY) and the writer is Michael Seitzman (NORTH COUNTRY).
THE DELOREAN AND HAN SOLO!
Matthew owns and drives a DeLorean DMC-12, the car made famous in the BACK TO THE FUTURE movies. He also has a life-sized Han Solo in carbonite hanging on the wall of his office! When not writing or penning a film script, Matthew can be found on the golf course.
Matthew currently lives in Los Angeles.